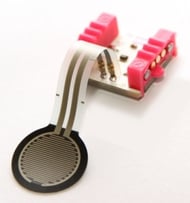 Founded in 1985, Interlink Electronics rose to prominence by inventing Force Sensing Resistor® and first bringing it to market. In the intervening years, it has transitioned from an FSR® sensor supplier into a full-range HMI solution provider, pursuing and embracing leading-edge sensor technology platforms. Interlink serves an international customer base from its headquarters in Irvine, Calif., and world-class materials science lab and R&D center in Camarillo, Calif. These offices are supported by strategic global locations covering manufacturing, distribution, and sales support. In an ever-changing and competitive landscape, Interlink is committed to staying ahead of the technology curve.
We are always interested in engaging new and innovative partners. If you have a relevant invention, technology, product, or service you would like to discuss with us, we'd like to hear from you.
Resistive Sensor Technology
Interlink Electronics is a world leader in the design and manufacture of Force Sensing Resistor technology. This resistive sensor technology platform is highly customizable, offering flexibility of design, ultrathin packaging options, and cost-effective deployment.
Our FSR-based solutions include simple force sensing devices, force-and-position sensing devices, pointing and mousing solutions, and our VersaPad range of rugged touchpads. In addition to our standard product range, Interlink offers full custom development services for FSR sensors and solutions.
Piezoelectric Sensor Technology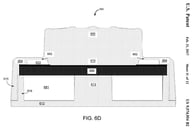 Interlink introduced its VersaTouch PFT Piezoelectric sensor technology solution in 2012. VersaTouch PFT is a high performance, automotive-grade, state-of-the-art HMI solution delivering a unique combination of high-value features, application-specific customization options, and multi-market relevance. VersaTouch PFT addresses the deficiencies in existing competing HMI technologies that challenge and compromise designers and engineers—key issues such as power consumption, false trigger immunity, gloved hand sensing, and deployment under metallic surfaces. Today, Interlink is shipping its 3rd-generation piezoelectric solution, which incorporates additional intelligence, packaging, and interface options.
Capacitive Sensor Technology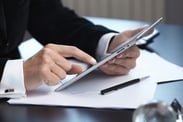 Interlink offers the flexibility of stand-alone, integrated, and hybrid capacitive sensor technology solutions tailored to our customers' specific requirements. Unlike resistive sensors, which are activated by pressure, capacitive sensors use the conductivity of your finger (or other device) to detect touch and position. They are often the sensor of choice for touchpads for consumer devices. Additionally, we are able to offer enhanced mechanical integration of capacitive sensing with in-mold decorated (IMD) and in-mold labeled (IML) surfaces, reducing assembly time and costs in our customers' production lines.
Hybrid Sensing & Output Sensor Technologies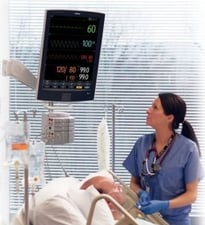 Interlink is unique in offering full turnkey sensor solutions that combine two or more technology platforms. For example, a hybrid application could employ a sensor solution that detects the approach of a user through capacitive proximity detection and then activates the system using a Force Sensing Resistor. In addition, Interlink can integrate output sensor technologies into sensor solutions including audio, illumination, and haptic feedback.