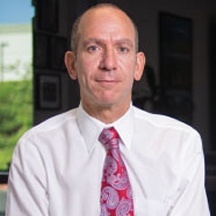 Mr. Steven N. Bronson has over 37 years of business and entrepreneurial experience. His successful background in investment banking, operations, and management has led him to acquire meaningful stakes in several promising technology companies and assuming CEO roles.
Mr. Bronson became the Chairman and CEO of Interlink Electronics in 2010. Less than a year later, in 2011, he also took on the role of President, bringing both his operational and financial expertise to the company. Since successfully returning Interlink's business to profitability, Mr. Bronson has focused on strategic matters, mission-critical decisions, and the identification of potential acquisitions and business partnership opportunities.
In July 2013, Mr. Bronson assumed the positions of President and CEO of Qualstar Corporation—a high-quality tape library manufacturer—and its subsidiary N2Power, a manufacturer of high efficiency power supplies for diverse electronics industries. He immediately initiated a turnaround strategy, implementing cost-cutting measures and aggressive sales efforts.
Since October 2008, Mr. Bronson has held the position of Chairman, President, and CEO of BKF Capital Group, Inc. (OTC: BKFG) a publicly traded company operating through its wholly-owned subsidiaries, BKF Asset Holdings, Inc., which invests in publicly and privately owned businesses, and Bronson Financial LLC, a FINRA member Investment Banking firm (providing M&A advisory and Capital Raising services to lower and middle-market companies.
In addition, Mr. Bronson served on the board of Mikron Infrared Instruments, Inc. from September 1996 to July 2000. During a restructuring period spanning August 1998 to May 1999, he was appointed Mikron's Chairman and CEO. Mr. Bronson led the effort of recruiting a top-notch management team, eventually increasing the company's revenue by 500 percent; it was sold in April 2007.
Mr. Bronson is also the Chairman, President, and Chief Executive Officer of Ridgefield Acquisition Corp. (OTC: RDGA) since 1996. Ridgefield Acquisition Corp. is a public shell that is seeking a merger, acquisition, or business combination with a viable operating entity.
Mr. Bronson currently holds the Series 4, 7, 24, 27, 53, 55, and 79 licenses.