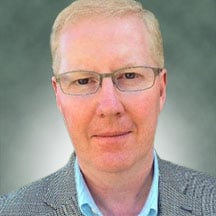 Declan Flannery has been a core member of the Interlink executive team for over 15 years. As Vice President of Operations and Manufacturing, his responsibilities include oversight over all facets of Interlinks global manufacturing operations. He has extensive experience managing and leading international manufacturing operations, primarily in China. With almost 30 years' experience he has been instrumental in the growth of Interlink as a leader in the field of printed electronics. He also brings a strong quality focus with experience of international quality standards and ensuring Interlink remains the industry leader in terms of product quality and operational excellence.

Prior to joining Interlink his career progressed from manufacturing engineering to product development and then to senior manufacturing leadership roles in several technology companies in Ireland, the United Kingdom, and here in the United States. He brings broad and diverse experience in business development, sensor design and manufacturing, project management and product management to the executive team.

He holds four patents on force sensing technology and graduated from Manchester Metropolitan University with a Bachelor of Science in chemistry. He also holds a Diploma in Management from the Open University.